Volvo FL6/FL7 Seat ISRI 6860/875
£1,214.99
ISRI 6860/875 Premium truck seat in Black cloth breathable luxurious textile.
Suitable for Volvo FL6 and FL7 series truck, we also have different model seats available for this application.
We also have fitting kits for SCANIA, DAF, Mercedes, MAN, ERF, Iveco, Vanhool and Plaxton just to name a few.
We can supply fitting kits for most vehicle models. Call 01270 257417 to confirm.
Product Code: 89714-31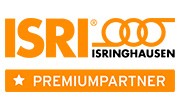 Specification:
Breathable black luxury textile trim.
Fore/aft slide adjustment.
Self levelling air suspension.
Pneumatic height adjustment.
Cushion tilt.
Cushion length adjustment.
Quick deplete dump valve.
Variable damper.
Twin chamber air lumbar supports.
IPS-Pneumatically adjustable backrest bolsters.
Integrated 3 point belt.
Adjustable shoulder support.
RH controls.
In stock