ISRI 6860/875 NTS Premium Air Seat RH
£1,159.00
ISRI 6860/875 From the world's leading seating manufacturer
ISRI 6860/875 Premium Air Truck Seat Right Hand with a track size of 216mm x 298mm, if your vehicle has a different track size please call us to confirm. These seats are also suitable for coach applications. We also have different model seats available for these vehicles.
Truck Seats, Bus Seats, Construction Seats from Isringhausen or similarly ISRI caters for one off customers. It may be individuals or subsequently companies who have unique requirements. Suspension truck seats are specifically designed to isolate the driver from harmful vibrations and shock loading that can be experienced whilst driving. Jennings staff are trained accordingly to help you with these needs, no matter how complex your requirements may be. Jennings have years of experience of working with Isringhausen products. Even more, Jennings is the UK distributor for the German seat manufacturer Isringhausen, who market their products under the ISRI brand. In conclusion Jennings can supply seats for your needs in addition to supplying spare parts.
We also have fitting kits for Scania, Mercedes, MAN, ERF, Iveco, Vanhool and Plaxton just to name a few. Please call 01270 257417 to confirm which fitting kit you need.
Product Code: 89714-01 or 89714-31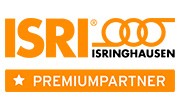 Specification:
Breathable black luxury textile trim.
Fore/aft slide adjustment.
Self levelling air suspension.
Pneumatic height adjustment.
Cushion tilt.
Cushion length adjustment.
Quick deplete dump valve.
Variable damper.
Twin chamber air lumbar supports.
IPS-Pneumatically adjustable backrest bolsters.
Integrated 3 point belt.
Adjustable shoulder support.
RH controls.
We also have ISRI seats for many different vehicles icluding Scania, MAN, Volvo which you can find HERE
You can also find ISRI seats here too www.isriseats.co.uk
In stock (can be backordered)