6860/875 NTS 2
£POA
Introducing the 6860/875 nts 2 from the world's Leading seating manufacturer.

The new 6860/875 NTS 2 seat presents itself in a modern design and has been optimized regarding to important factors like safety, ergonomics and comfort. The ergonomic aspect has been realized in the entire seat concept and contains the whole range, beginning with improved comfort and support in health reasons, up to the design and appearance of the seat.
The design is characterized by slight, modern and ergonomic shapes. The seat cover made of recycled Polyester-TexBlue® and finished with TexClean® picks up not only the aspect of sustainability, but also achieves high wear resistance und allows an easy cleaning of the seat.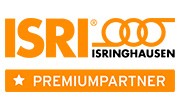 Features
Fully automatic air suspended seat
Up to 150kg
120mm Suspension travel
Height and tilt adjustment
Seat depth adjustment 80mm
Double locking slide rails
Adjustable shock absorber
Entry and exit rapid descent button
Double lumbar support with side bolster setting
Adjustable backrest
Shoulder adjustment
3-point seat belt approved to ECE R14 N3 with 60mm of height adjustment and seat belt alarm system
Integrated headrest